Suprem™ Tape & Profile
Suprem™ materials are designed for automated processing which requires excellent and constant material quality. The tight cross-section tolerances, smooth borders and continuous lengths leads to high productivity.
Suprem™ Tape and/or Profile are usually used in a one step consolidation process, so-called in-situ consolidation or nowadays additive manufacturing, thanks to its continuous excellent impregnation quality and dimension tolerances.
Automated processing
Typical automated processing of unidirectional thermoplastic prepregs (Tapes) are Automated Fibre Placement (AFP) or Automated Tape Placement (ATP) respectively. In these processes, the materials have the potential to be consolidated directly during placement or can be consolidated in a second step such as in an autoclave, oven or press.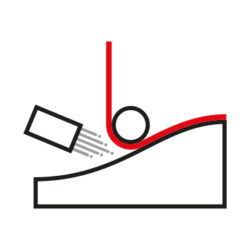 Filament Winding (FW) or Tape Winding (TW) are processes which takes the full use of unidirectional thermoplastic prepregs by allowing the Tapes to be wound and consolidated in one step.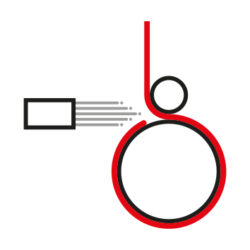 3D-printing (3DP) processes also requires or aims to consolidate directly and continuously the material during its placement. This is what Suprem's material has been used for for decades.